Introduction:
How to Make Tire Planters
One way to reduce your carbon footprint is by repurposing old tires that are taking up space in landfills or maybe even just laying around your garage. Tire planters are a great idea because they use discarded materials to make something new and useful (for growing plants!). If you're interested in giving it a try, read more about how to make your own raised gardens out of upcycled old rubber tires.
So, just how do you use an old tire as a planter? That's easy, but before we learn how to build a tire garden, is it really a good idea to upcycle your old truck and tractor tires into garden planters?
Don't worry, you're definitely helping out the environment when you make tire planters! Think of the many benefits that will come from repurposing your tires and using them again versus letting them rot unused in a landfill. You'll save yourself money by not buying the new materials you'd otherwise need, so these DIY planters are also good for the pocketbook!
Materials Needed to Build Your Own Creative Tire Planters From Old Tires
Tires make a great wall for holding your garden together. You can either use old tires you already have taking up space in your garage like I did, or you might check with a local junkyard. That's where I picked up my tires for as cheap as $2.50 each! After a quick introduction and a chat about the hanging rope planters we were planning to try out, the owner was happy to part with several old tires that couldn't be resold for road use. Even with nail holes and worn tread, these tires make great garden containers!
I'd go there first if you're looking to save some cash. Just be sure you know what size of tire is required for which type of planter, since larger tires will make bigger planters and smaller ones can be fitted around them to create a uniquely tiered garden. Plan your space and have several general sizes in mind. Once you get your new tires home it will be time to start preparing them for use following the steps outlined below.
Tools Needed – Drilling Holes in Tires for Drainage
There's only a few tools you'll need to get this job done and most of us already have them laying around anyway. Make sure you have access to the following before picking up your tires:
Garden Hose (Related)
A Bucket of Soapy Water
Battery Drill
1/4 in. or Larger Drill Bit
(Optional) Paint
Plus everything you need for planting your garden:
Soil, compost or soil mix
Gravel or something to help with drainage
(Optional) Decorations and glue as described below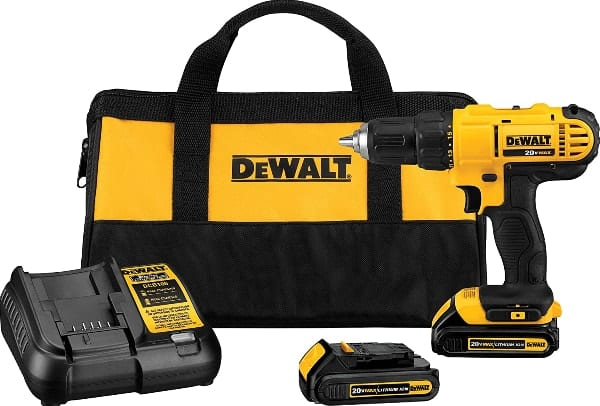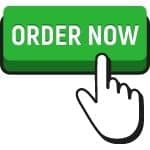 Don't have a drill for this project? Here you go…it's DEWALT!!! My dad swore by this shit. It's a good brand and it's only 99 bucks at the time of writing, so there you go! 🙂
Used tires will be quite dirty and you don't want to introduce anything gross or toxic from the road into your garden, so I like to wash mine out thoroughly before using them. Let them dry before deciding where to drill drainage holes.
For tires placed directly on the ground or stacked with others, I like to drill the holes in the side walls centered from the edge of the tire. This allows drainage so your flowers and other plants don't drown. It may also help prevent issues with mosquitoes. If you plan to hang your tires and plant flowers inside the inner tire like this image below, drill your holes at the lowest point of the road surface.
A lot of people think that tires aren't good for use as planters because they're unsightly, but that's where a good exterior paint can help! I used to work in a paint store so I was able to get a great discount on exterior acrylic paint. If you're planning on keeping the tires outside, be sure to read the can label for product specific curing times. What's the best paint for tire planters you ask? Choose an acrylic paint that's designed for such applications.  You can use either a spray paint or get some small brushes if you need to make finer details on the sides of your tire planter. Here's a few options we suggest:
Instructions on How to Make Your First Tire Planter Flower Pots
Now that you have your tires washed, the holes drilled and everything's been painted to your best design, the next step is to place and fill your tire planters. Start by spreading some potting soil or compost mix into your bottom of the tire planter. If there's grass growing in the area, you may want to cover it with black plastic 2 weeks prior. This will burn the grass and help prevent weeds from popping up through the tire planter. Once the entire tire is full, make sure to pack the soil in gently. If you want to add a decorative touch, place small rocks, shells or other items on top of the soil for added visual appeal and functionality. You can even glue decorations to the wall of the planter, so that should give you plenty of ideas on how to create a tire planter you're sure to love.
Next we're going to plant it! Dig down level with the top rim of your tire planter wall, creating a hole large enough for your smallest starter plant's root ball to fit comfortably inside. Put that baby in there and back fill around it with more potting mix. Water as needed and there you have it! A simple DIY garden project for beginners – a beautiful looking unique garden like this one: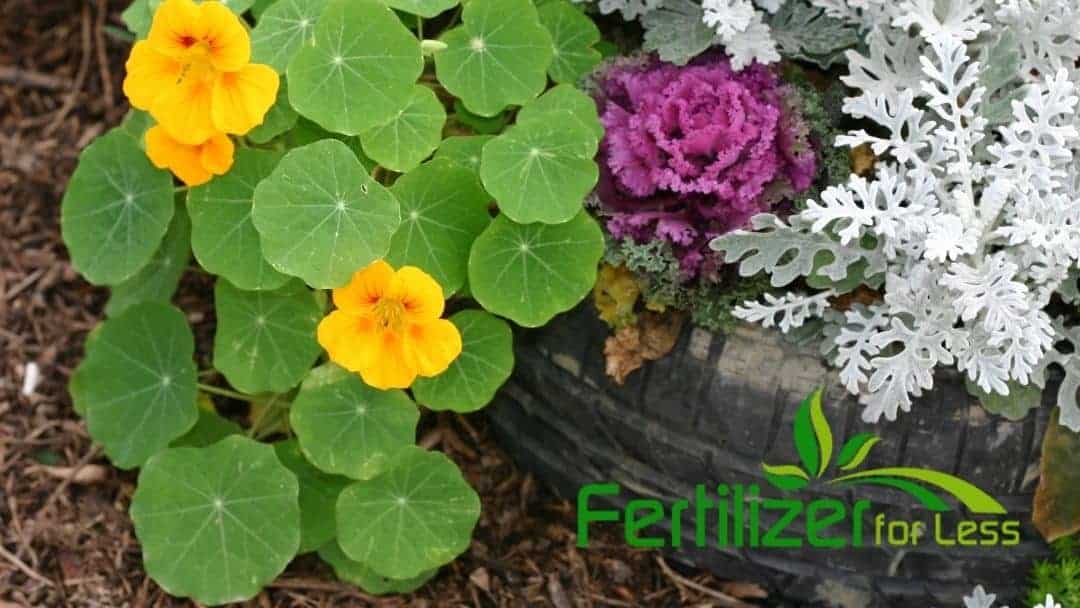 More Tire Planter Ideas: Check out these great sites
Need more great inspiration for your build out? We rounded up some of the best DIY planter ideas in the gallery below and if you're looking for other unique, beautiful ways to spruce up your outdoor space, check out these related posts in our blog: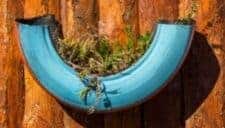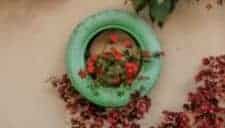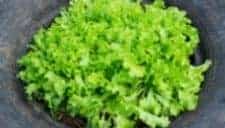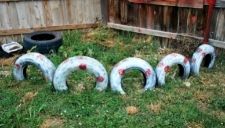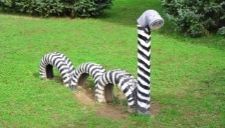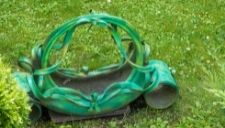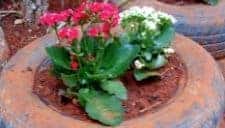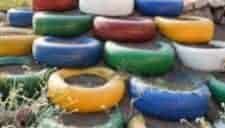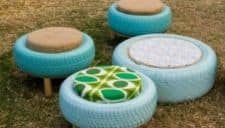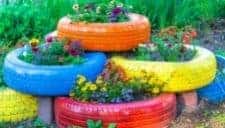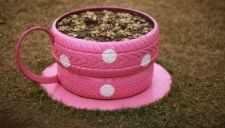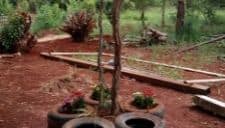 Tips and Tricks for Easy DIY Success in Your Garden
Because what can go wrong…will go wrong! There's a few things you'll want to keep in mind when making a DIY tire planter: 
If you're using tires to grow plants in, keep them out of direct sunlight for the first couple of days to see how they respond. Rubber tends to heat up in the sun quickly. Plant accordingly – you can use this to your advantage and get an early start in the colder months. You could also take advantage of the hotter and faster drying soil by choosing plants like succulents and cacti.
Try to find a good source for used tires. The kind I got were free from my local tire shop and I was able to fill up my pickup truck bed with 12 discarded tires! Besides looking cool once they were all painted up and planted, they were exactly what I needed for a large raised garden bed. Who says a garden has to be expensive, anyway? Mine's not! But getting back to the idea of using old tires, the ability to stack them on top of each other without needing any kind of framework or support is nice as well. Overall, I like my tire planters just as good if not better than the expensive one we build from retaining wall stones.
Keep in mind that the top planters will drain the fastest and that might dry out some plants. You can help with this by placing one of those glass drip bulbs in the middle of the planter, to slowly release some of the water and give it more time to get soaked up. I also added a layer of clay pot shards between each tire to make sure there would be good drainage around the bottom layers of each tire.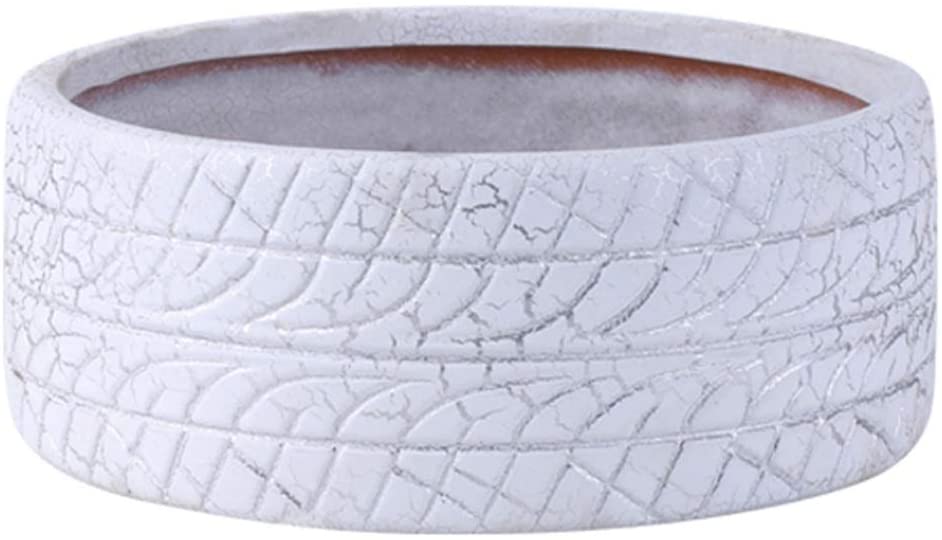 DIY Tire Planter Troubleshooting Guide
You shouldn't run into too many issues with these tires as long as your drainage holes are large enough to prevent standing water. If that is the case, then there should be no mold forming. If you do notice it, you'll need to tear it all down and add more drainage holes. That's why it's best to place them every few inches and you may need to clear out any rubber flakes that could clog it up.
Are There Any special instructions for planting your new planters?
More than anything else, just make sure that you plan correctly so that plants don't remain too wet or dry. Don't over water and don't let this thing dry out completely! Use a moisture monitor to help keep track of things for the first few days and also as the seasons change in your area. It's easy to make a mistake early on, so pay close attention to the plants in your tire planter for signs of distress.
Frequently Asked Questions About Using Tire Planters
Here's some of the more frequently asked questions from our readers on these DIY tire planters. If you've got anything to add to the list, be sure to let us know in the comments below.
How Long Do Upcycled Tire Planters Last? Years? Decades?
One of the benefits of tire planters is that the rubber will last a lot longer than even treated wood. Plus, painting the tire surfaces exposed to the sun's UV light might keep them around for decades instead of just years.
What Color Should I Paint My Tire Planter?
The color around your garden is just as important from a design standpoint as it is to the health of your plants. If you don't want the planters heating up too much in the midday sun, choose a lighter color that compliments the rest of your garden decor and any flowers that may be growing nearby.
If you're worried about the color fading in a few months, you can always paint them with an outdoor sealant at the end of each growing season, and simply start over again the next year.
What Do You Put in the Bottom of a Tire Planter?
Choose a coarse gravel that won't be small enough to get stuck in the drainage holes you drilled in the sidewall of the tires. The size of the gravel will vary depending on what size drill bit you used. You can also opt to skip this step and just leave the bottom open. Your plants will have access to the soil below and they'll get all the water they need from that top layer.
What Kind of Soil do I Fill My Tire Garden With?
This really depends more on what you're planting than anything else. If you're using a deep planter for a small tree or shrub, use potting soil and make sure that it has lots of organic material. For plants that like a drier environment like succulents, add some sand or purchase a specially prepared cacti and succulent soil mix.
How Much Soil Should I Put in Each Tire?
In order to get an idea of how much soil you'll need, we recommend figuring out what size tire planter you'd like to use and measuring its capacity by filling a single tire up first. Once you've seen how much soil mix it holds, then figure out how many more bags you'll need for the rest of the tire planters.
Soil is definitely one area where you will spend some money on this project! It might even be a good idea to have a truckload delivered if you have enough tires for it.
Is it Safe to Grow Veggies in Tire Planters
This is so controversial, I almost don't even want to go there. One source says it's okay while others list the valid concerns about heavy metals commonly found in old tires. The fact of the matter is no one really knows if toxins leach out of the rubber, or at what rate. Some say that it's perfectly safe, while others say there are dangers associated with growing food in rubber tires.
If you choose to go ahead and grow your own veggies in tire planters anyway, then I recommend doing as much research as possible into the toxicity of rubber tires! They often contain heavy metals like lead, which is known to cause neurological issues in high amounts. This is just my opinion, but I would stick to flowers and ornamental plants.
How to Cut a Tire Planter & Make a Unique Planter Design
If you want to get really creative you can cut patterns into your tire planters. One really great idea is to cut out the bottom of a tire planter and flip it over, creating a bowl-like shape.
Another idea is to use sidewalk chalk to draw a pattern on and cut carefully along the lines. Use a sturdy utility knife or a heavy-duty box cutter, but be sure to wear safety gloves! This is a dangerous job and it will require a lot of work to get the look you want. (Note: I'm not responsible if you cut yourself! I did so TWICE so be careful!!!)
Having said all that, doesn't the outcome look great???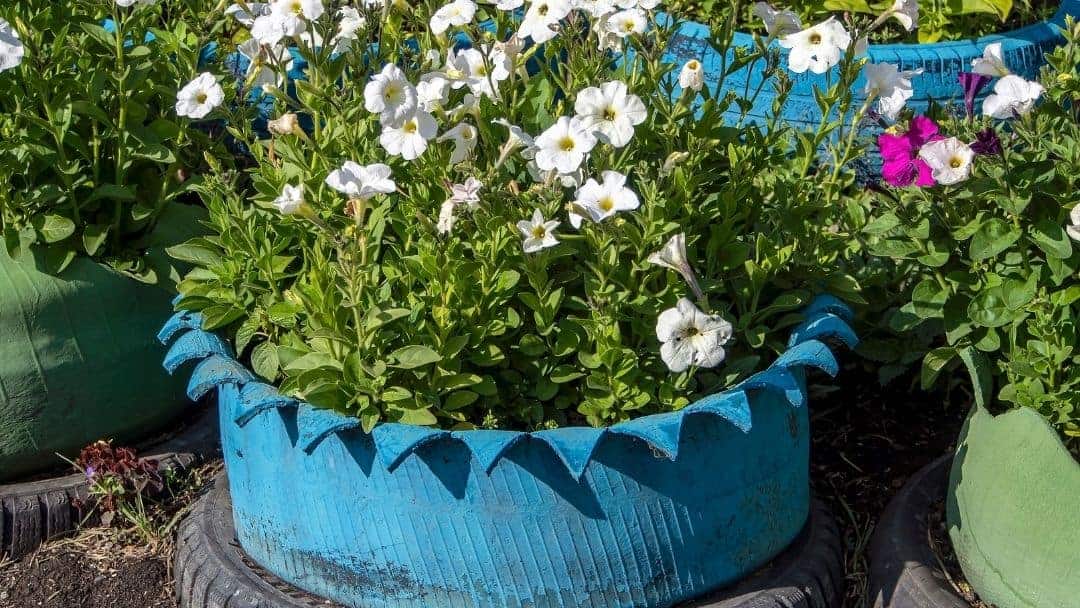 The End Result! Share Your Garden Photos
Once you get all set up and planted you'll have something to be proud of for sure! The tire planter will certainly stand out in your yard or garden and it's a really fun project. If you come up with something really cool, we'd love to see it! Feel free to email us your project photos and we'll add them to the gallery above.
Did you enjoy this article? Enter your email below to sign up for our monthly newsletter today.
We have plenty of other gardening and lawn care articles delivered right to your inbox each month! You'll love it and so will your garden. Check out a few related posts from our blog below and be sure to let us know what you think in the comments section!