Bring Hawaii to your backyard with hibiscus plants
Perhaps, you've always dreamed of visiting Hawaii but haven't yet been able to make that dream a reality. You long to see the beautiful plants and take in the exotic aroma. Then again, maybe you have been on the islands a time or two and want to recreate it by bringing some of the tropical beauty of the plants and wonder of the tropics home with you. The hibiscus just happens to be the state flower of Hawaii, and there's no reason you can't grow hibiscus plants in your own yard. These beautiful blooms are an easy way to give your landscape a Hawaiian feel, provided you know how to nurture hibiscus flowers.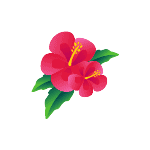 Hibiscus Care: plant growth tips
As with all plants, flowers, garden crops, etc., each one has unique needs regarding water, soil and the best fertilizer NPK formulation. Understanding the root system of a particular plant, as well as its leaves, helps you assess the proper amount of minerals, namely Nitrogen (N), Phosphorus (P) and Potassium (K), as well as other nutrients like magnesium, copper zinc and iron that are needed in lesser amounts to help your hibiscus plants thrive. If you want to grow Hibiscus, you'll first want to learn all there is to know about its growth habits. It's always tricky to figure out how much water a particular type of flower or plant needs. It won't take long at all for you to notice that your hibiscus is a heavy drinker, of water, that is. If you're never home or know you won't take time to water your hibiscus, sometimes daily in warmer weather, then you might want to opt for another kind of flower or plant.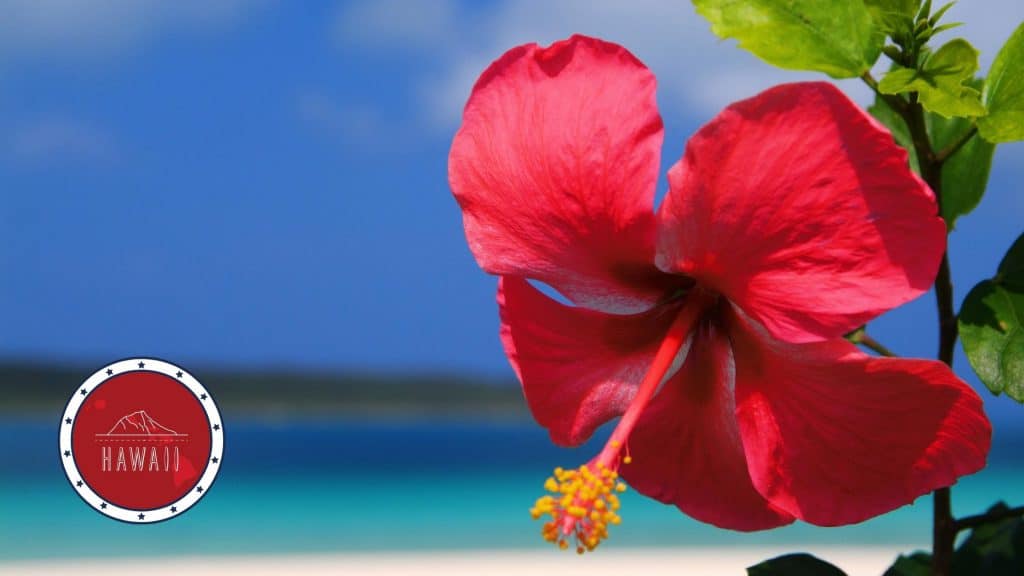 Flowers Come in All kinds of varieties
If this is your first time growing a hibiscus plant, you might be delighted to learn that they typically produce big, showy blooms. If you've never had hibiscus in your flower garden, it just might be the secret ingredient to making your plant display stand out. You'll also be glad to know that you don't necessarily have to say goodbye to your hibiscus in the winter time, because not all hibiscus plants are tropical. The perennial kind of plant differs from its tropical counterpart because it can stand hardy against colder temperatures. Hibiscus plants also come in a vast array of colors, including lavender, coral, yellow and pink. Then again, maybe your favorite kind would be the multi-color variety. You can also get someone to check on your hibiscus for you if you know you won't be able to care for your plants yourself every day. However, planting and fertilizing these in the right soil will make them hardy enough to tolerate all but the busiest lifestyle and work schedule.
Should you plant hibiscus blooms in a container?
If you're having to work with a lack of space, you're in luck because the root system of almost all perennial hibiscus plants are perfectly suited and ideal for tropical container gardening on patios or along a part of your driveway. There's no need to have the strength to spend hours digging deep holes in the ground! You may have several areas on your deck or patio that would provide the right amount of sun for your container display of tropical hibiscus blooms. If you have a spacious patio or deck, you might plant a row of containers with a plant in each one. Just remember that the more plants you plant, the more fertilizer and water you will need to apply.
Winter is not the right type of season for hibiscus
Summer temperatures are perfect for growers who wish to incorporate hibiscus plants into their flower displays. While it is possible to nurture the blooms as indoor plants, tropical hibiscus do not fare well in colder temperatures. Whether indoors or outside, your delicate hibiscus flowers will need the proper amount of sunlight at all times. In the world of plants, proper amounts of sunlight, water and fertilizer are keys to success, and these beautiful palm leaves are the perfect example of this rule.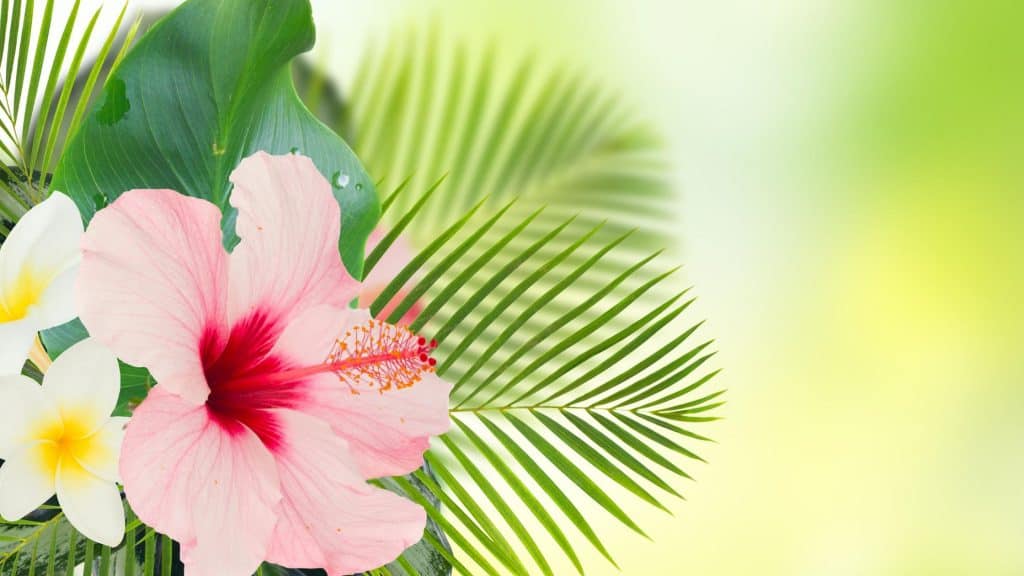 Choose your hibiscus fertilizer carefully
If you're a seasoned hibiscus gardener, you no doubt already know that not all fertilizers are the same. Some fertilizer is of much higher quality than others, and if your goal is to grow a variety of colors and kinds of hibiscus, you'll want to choose the fertilizer that is just the right product for your gardening needs. Think of fertilizer as plant food. If people eat the wrong proportions too often, it can cause heart disease and excess stress. If you use something to fertilize that has the wrong ingredients, your buds and foliage may not look anything like the palms and blossoms pictured above. Like many plant growers, you might find it convenient to purchase hibiscus fertilizer online. The following list includes several types of fertilizers, as well as potential benefits and downsides of each.
Our Hibiscus Fertilizer Picks
(Top 5)

Pros
This fertilizer product is said to do wonders for hibiscus plants that have been sitting, un-nurtured for a while.

It may help blooms last more than a day, which is the typical time most hibiscus flowers last before dropping off the stem.

This fertilizer product is a convenient size for those with limited storage space.
Cons
If you are growing large numbers of plants, you might want a hibiscus fertilizer product that comes in larger sizes.

It may not be the most cost effective option to fertilize with, depending on your growing needs.

Some customers say their plants did not improve after using it.

---
This product is a great option for those who want more pounds per package.

It is Non-GMO Project Certified.

This hibiscus fertilizer is handcrafted.
Cons
It has an odor, so indoor hibiscus growers might find it unpleasant to fertilize with.

It is not as high in nitrogen (N) as some other types of hibiscus fertilizer.

Dogs may be attracted to it, which could pose health problems if ingested.

---
This is a 10 lbs. bag, which is a medium size for those who don't want a bulk fertilizer mix.

This hibiscus fertilizer has been used by commercial growers.

The bag is resealable and has a cut-out handle.
Cons
Growers with limited funds might find this product too expensive to fertilize with.

Instructions say soil must be worked first for this formulation, which some consumers might not like.

Some say the price is too high for a small amount.

---
This is a versatile selection that works well in both ground and container gardens.

It is hibiscus fertilizer that's available in various sizes.

It is easy to use and fertilize with, even for beginners.
Cons
The product page does not include the negative reviews.

Not having reviews makes it difficult for customers to make informed decisions

Growers will want to use a scoop because the container does not have a spout.

---
Pro tips: you could mix two of the products above to really accelerate growth. Just alternate between them every season.
What is potassium's role in growing hibiscus?
As a human, chemicals like potassium play a key role in your body's nutrition at any given moment. It helps regulate your muscle contractions, nerve signals and fluid balance. With hibiscus, potassium is one very important part of the list of important nutrients needed for fertilizing, to help your summer flowers thrive. Photosynthesis is the process by which hibiscus species and all other flowering plants convert sunlight and water into sugars to create food. Because hibiscus has such large flowers, its flowering process is more complex than a plant with a smaller bloom. This means it will have a greater need for potassium to create sugars. Potassium ions will aid your hibiscus in photosynthesis, as well as help boost the bud building process of the structure of the plant.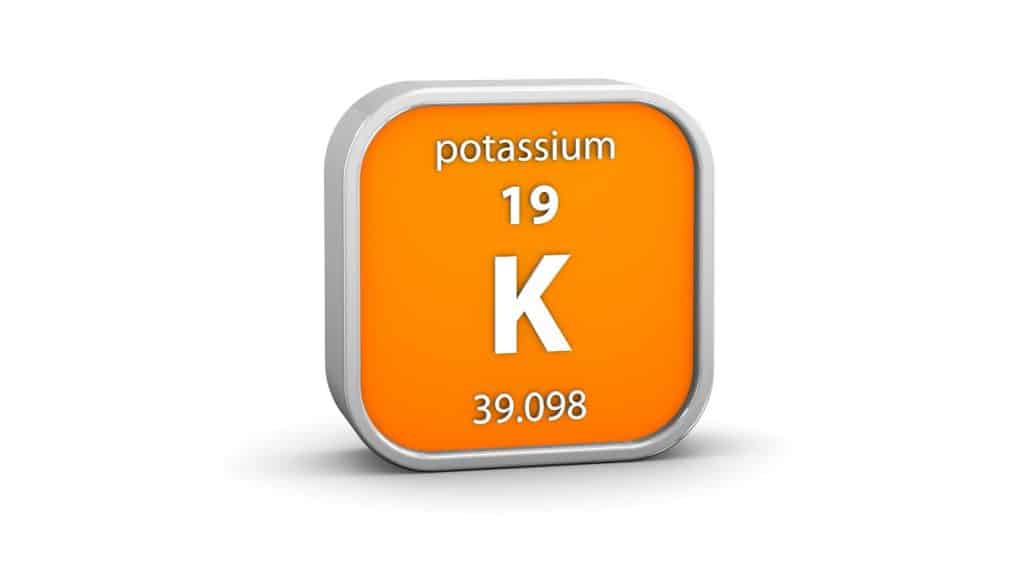 Related:
Miracle Gro Palm Tree Food is rated at 8-4-8 and can also be used for fertilizing your tropical hibiscus plants through the summer. Shop Miracle Gro on Amazon and get planting sooner.
Buying The Right Fertilizer Numbers
When shopping for fertilizer for hibiscus, it's important to read labels to determine how much potassium is in the product's NPK formulation. You may need to adjust nutrient and mineral levels for your hibiscus, depending on numerous factors, such as climate, soil health and more. Potassium's role in helping to grow hibiscus is rather mysterious because potassium is not part of the plant's cell structure. Yet, hibiscus needs potassium to thrive.
In fact, if you notice that your plants stems and leaves look healthy, but it is not producing the large, showy flowers you hoped it would, then you might have a potassium shortage on your hands. The best fertilizer solution for hibiscus contains nitrogen (N) in moderate amounts, phosphorus (P) in a low dose and lots of potassium at an ideal feeding rate of about 17-5-24 applied to roots for the best growth.
| Nitrogen | Phosphorus | Potassium |
| --- | --- | --- |
| 17 | 5 | 24 |
Care – Steps for growing hibiscus
Before you grow Hibiscus Plants or another kind of plant, you'll want to gather supplies and prepare your location. The number of plants you wish to grow will definitely have an impact on the location you choose. It will also affect the amount of soil, water and fertilizer you need. You don't want the roots of your plants fighting for water or fertilizer, so making sure soil space is adequate is a must. You can use a small amount of soil, such as in a single container, but you would simply have to adjust the number of plants accordingly. In other words, don't stuff five plants into a single container or the roots will become entangled.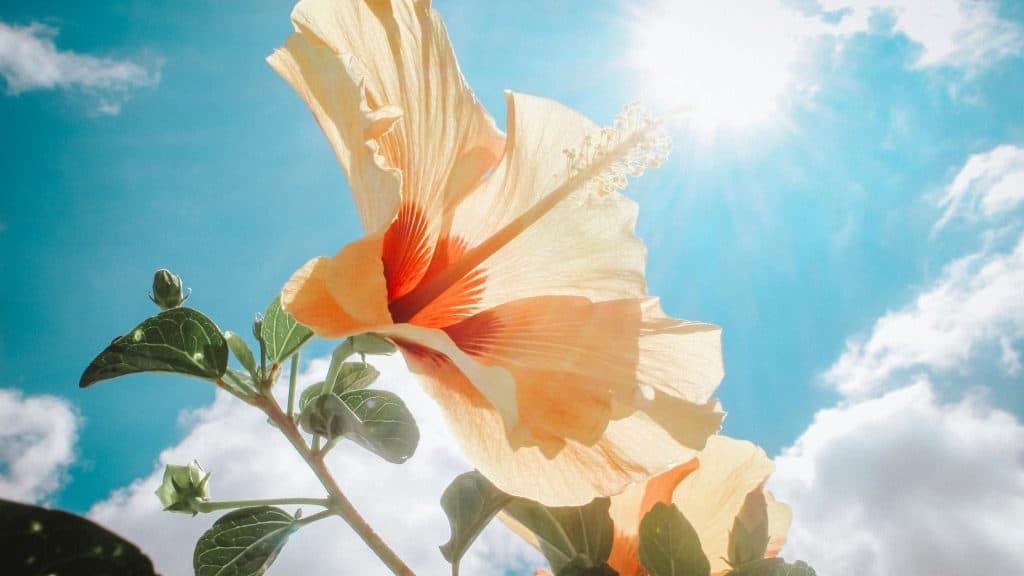 Once you choose the number of plants you want to order and the location of your planting hole, you can determine what other gardeners supplies you might need, such as fertilizer that contains sufficient amounts of nitrogen, phosphorus and potassium. After you plant your desired number of plants, it's all about nurturing, watching and waiting for that special day when your plants start bursting into bloom. While you wait, you water. And, don't forget that one plant might need more water than another. It's all about finding the right balance for your plants.
Gardening is a journey. Your garden will become a unique piece of artwork as you tend to it through the years. It's always a good idea to keep resources on hand to help you answer questions and to help you achieve maximum health and beauty in your garden. 
Check out the University of Minnesota Extension article on Hibiscus Plants – https://extension.umn.edu/house-plants/hibiscus for more information on how you can grow some at home. Or read this interesting research study – https://pubmed.ncbi.nlm.nih.gov/20018807/ – that references potential benefits of Hibiscus tea. If you're seeing a Doctor for hypertension, this might be one of the questions you want to ask at your next Dr. visit.
Thanks for reading and be sure to Check Us Out On Facebook

Related Posts and Articles:
DIY fertilizer for strong, healthy roots
Elephant Ear Plants – Tips on plant growth
Nitrogen Phosphorus Potassium – 10-20-20
Guide to using Blood Meal Fertilizers
Fertilize Oranges – Citrus trees and orange trees
Visit Our