If you're looking for the best cannabis fertilizer products out there, don't sweat it! We did all the research for you. First we spent hours reviewing the products out there and over the last few years we've refined this list based on feedback from the 2,000+ readers that visit this page each month. Then we negotiated a special deal just for our readers:
Take 5% Off Nutrients from Reefertilizer – Exclusive discount code: fertilizerforless
Reader Feedback: Top Two Alternatives for Your Plants
If you're in a hurry, these two products below are the best sellers out of our list and the feedback from our audience has been 100% positive for both Fox Farm and Advanced Nutrients. Click the images below to buy now or scroll down to read our full review of the best weed fertilizers on the market.
To make it easier for you to choose the best fertilizer to feed your marijuana plants, we have listed our top 5 best fertilizers you should check out, below. Now we're going to dig in and tell you why these are our top five favorites!
We'll list the pros and cons of each fertilizer, complete with a stars rating on products that have free shipping with Amazon Prime. Now let's get started!

Our first review is Uncle John's Blend, which is a 0-0-2 formulated for use in hydroponic solutions. The great thing about this cannabis fertilizer is that it can also be used as a foliar spray early on in the grow season to give an additional boost to your weed plants!
We rate this 4 out of 5 stars, but only because it isn't an organic fertilizer. If that doesn't concern you, this one really packs a punch and it has a perfect 5 stars on Amazon at the time of writing.
When it's closer to your 12- hour light stage and flowering time, add in some of their Bloom fertilizer product for professional results and a healthy plant!
Features:
It increases your plants' metabolic rate for a more healthier and lively marijuana plant.
Has a complex, potassium based mixture that stimulates healthier photosynthesis cycles.
It also has a low molecular weight, and helps maintain the metabolic rate of growing marijuana plants.
Available in either bulk sizes or smaller 1-6 gallon sizes.
Cons:
It's somewhat pricey
If you're one of many organic weed growers – just be aware that this fertilizer isn't using an organic compound
Application: Twice a week.

Next up on our list is a review for Fox Farm – a leader in the organic fertilizer industry. This advanced formula will save you time because you don't have to worry about trying to figure out what to feed and when!
This trio of fertilizers and plant nutrients gives you the right NPK formula for each stage of growing. We rate this one a 5 out of 5 stars for being the ultimate choice for beginner marijuana growers who want to keep things organic!
Features:
Used in sequence at each growing phase, cutting out the guesswork
It's an organic product
Features a 3-step growth system that aids cannabis plants from initial planting to their final stage of growth.
Contains a root stimulator which isn't a common formula.
Cons:
None that we're aware of!
Just be sure to follow the stages correctly

Our next review that we have is Big Bud, which was specifically formulated for cannabis grows by Advanced Nutrients.
It's made to work well with coco coir and other hydroponic mediums, so we definitely give this one a 5 out of 5 stars for sure!
Features:
Offers a great hydroponic option
It perfect for any strain type
Great for first-time and also seasoned growers
Great price
It enhances terpenoids and phenols
Has minimal risk of overfeeding
Cons:
Generally, this fertilizer is close to perfection. Nothing to dislike really.
Only available in .25 to 23 liter sizes

Talk about flower power! This one boasts a special blend of trace minerals and micronutrients, along with highly bio-available forms of phosphorus and potassium at a 1-34-32 NPK ratio.
Mix 1/4 teaspoon per gallon of feed water. This marijuana fertilizer also works well with coco, soil or any nutrient base! This one gets a 4 out of 5 stars rating because it's not 100% clear if all ingredients are organic and you'll need to keep a close eye on PH levels immediately after use.
Features:
Great for any flowering plants and not just for marijuana
Has all the macro and micronutrients that your plant needs
Not prone to overfeeding (but definitely still possible)
Over 40 proprietary ingredients for improved essential oil and resin content
Cons:
It's a bit pricey, but it does treat 200 gallons of water
You need to be cautious during the preparation to ensure the plant will get its needed nutrients

Here's a beginner's perfect choice! This complete kit has 8 unique products that all serve different needs in a hydroponic cannabis operation.
Perlite or vermiculite growers will appreciate this one for it's easy application! We give this one a 5 stars rating, but only if you're starting on a small scale because there is no bulk option.
Features:
It's a complete kit for hydroponics
Balances out PH levels
And it's reasonably priced
When it comes to packaging design, this brand has it all down!
Cons:
May cause fertilizer burn according to reviews
Only suitable for smaller grow ops
General Cannabis Info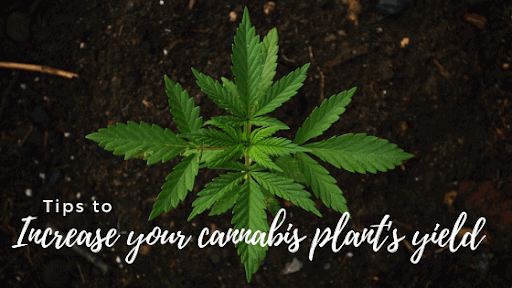 Is it legal to grow cannabis from clones or seeds in your state now? If so, you're sure to be excited to get started with this special plant soon!
There are all kinds of tutorials to help you out, but we've highlighted some the best cannabis fertilizers shipping from Amazon right now!
Whether you've already started growing marijuana or are just planning to get started, knowing what the best fertilizers and nutrients are is crucial to the health of your plants! The cannabis plant is known for replenishing soil, but if you're looking for the dankest buds with a rich terpene profile, you'll definitely want to give them that added boost!
It may seem that everything is of equal importance when it comes to growing marijuana, but fertilizers and nutrients play a vital role in your plants' health, growth potential, and potency. So, it is equally important that you choose the right fertilizers with the right nutrients to help your plant flourish! Read on for more information on caring for marijuana clones.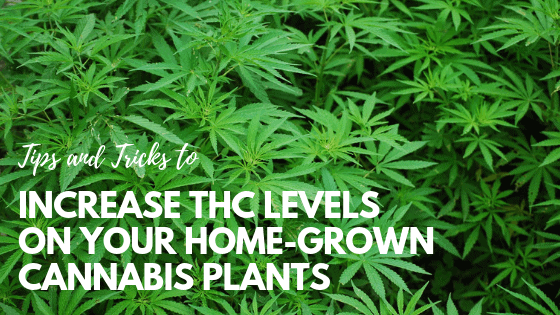 Fertilizers and Nutrients
A cannabis plant needs specific elements which are referred to as the "macro-nutrients" that cover both mineral and non-mineral elements. Micronutrients also play an important role in development and should not be ruled out!
Many commercially available fertilizers have a special formulation of these trace elements along with the macro-nutrients to help boost your soil or hydroponics solution.
The three main macro-nutrients needed by your cannabis plants are nitrogen, potassium, and phosphorus which are found on every bag of fertilizer represented by 3 numbers printed on the front information section of the fertilizer container.
These are often referred to as the N-P-K ratio. These numbers state what percentage of these 3 nutritional needs the fertilizer has and can provide your plant.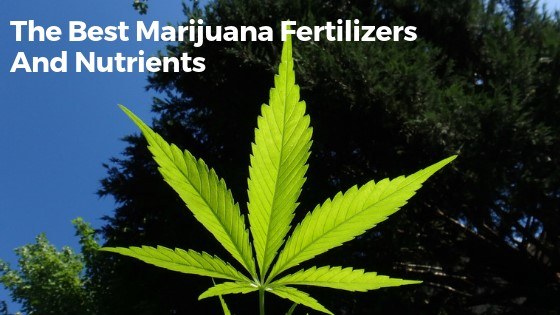 Aside from the above 3, there are other macro-nutrients needed by your cannabis plants as follows:
Hydrogen
Oxygen
Sulfur
Calcium
Carbon
Magnesium
In addition, your plant also needs a trace amount of some elements, namely:
Chlorine
Cobalt
Boron
Iron
Zinc
Molybdenum
Silicon
Copper
Manganese
Care Instructions
Read More
With a little know-how, indoor operations can be very efficient and easy to ensure success! Since you can control all the environmental variables like co2 indoors, it's a great choice for beginners. Plus, you're able to grow in the cold months from Dec to Feb when an outdoor cannabis grow would be impossible.
Choose a cool, dry area with plenty of ventilation. 70 to 75 degrees is acceptable. You'll need to ensure your cannabis plants get 18-20 hours of LED lighting during the initial phase.
When it's time to bud, you can cut this back to 12 hours daily, which encourages flowering. Be sure to look up a complete growing guide and purchase the proper equipment prior to starting.
There are many considerations like carbon dioxide levels, water needs and several additional variables that should be carefully controlled. This LED grow light below gives you an idea of another common area of concern for those new to cannabis. Certain light spectrum's are needed more or less at each stage of the grow: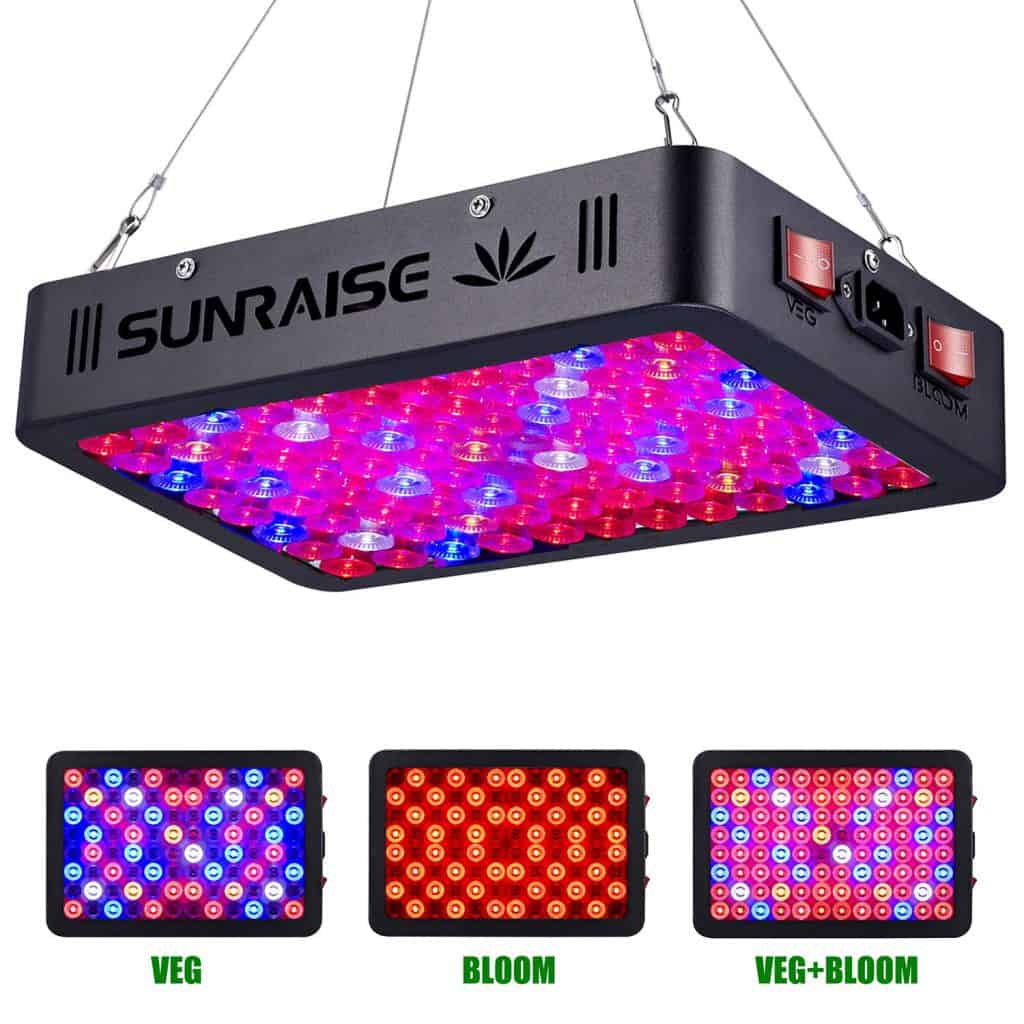 Looking for more information and articles on growing cannabis?
Check out these related posts from our blog:
Ready to kick-start your marijuana-growing journey? Visit Fertilizer for Less and shop for great fertilizers at affordable prices on Amazon!

Medical marijuana grown from home is becoming a growing trend all across the US as laws and public opinion changes towards cannabis. Did your state legalizes cannabis recently? If you have any additional information to share about growing marijuana, feel free to share in the comments below!