Our Top 3 Picks from Sun System Grow Lights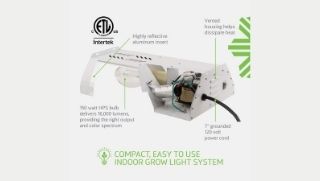 When you're into small scale gardening with limited space, lights that are built in horizontally to the ballast can be a perfect solution. These units use powerful, compact bulbs and hang up nicely on hooks to get them out of the way. For 1-3 plant grows, this is your lighting!
CHECK CURRENT PRICE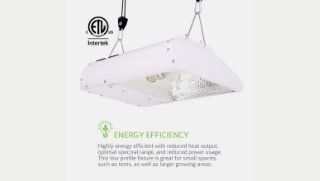 This product is great for all growers who care about their plants and have a small space to grow them. It's perfect for spaces such as tents, greenhouses, etc., and it also has the versatility of being able to switch between 120 and 240 voltage input depending on how much energy you need.
CHECK CURRENT PRICE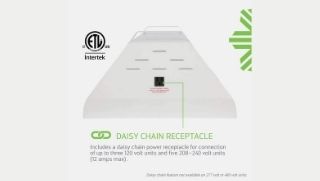 For professional growers…Sun System LEC 315 is the world's most energy-efficient and full-spectrum agricultural grow lamp. Out performs other lamps by boosting UV & Far Red spectrum to create a brighter and more colorful light that increases growth power!
CHECK CURRENT PRICE
Sun System HPS Lights are the perfect solution for anyone who is looking to start propagating plants. These bulbs come in a variety of sizes and can be used in any type of growing environment. They are also available at an extremely cost effective price, so you won't have to worry about having to buy expensive propagation bulbs in the future!
Today, we're going to take a look at the following products from Sun System: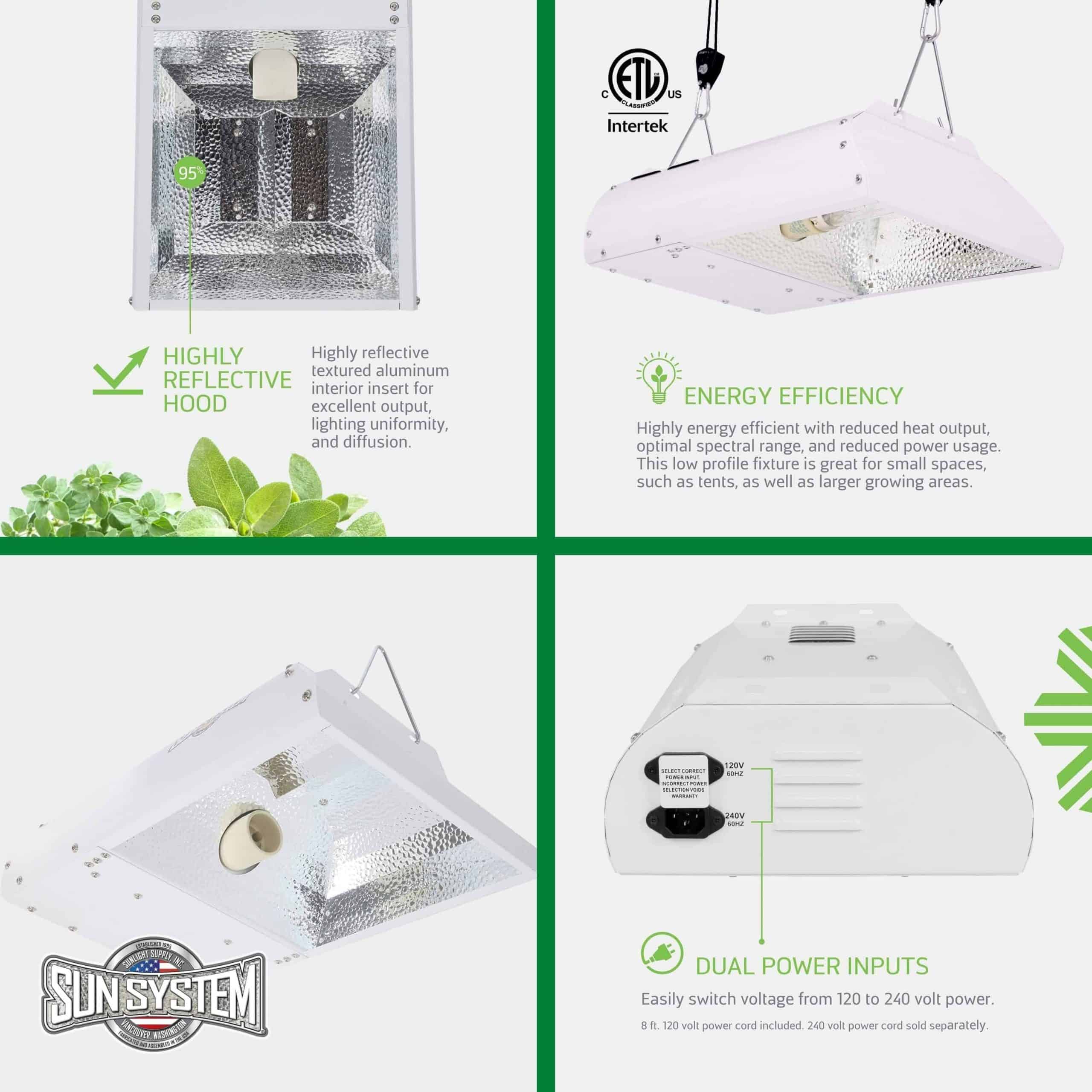 About Sun Systems – Commercial Grow Lights, Controllers and Accessories
Sun System has been in the business of pushing the boundaries of what you can grow indoors for over 25 years.  They are a global market leader in HID lighting and have been hard at work turning more traditional indoor growing methods into a sophisticated science.
With their high-intensity discharge lights that provide optimal light for plants, while providing easy installation options without compromising on quality or consistency. They offer an impressive line of products for both large and small indoor growing operations. They also provide ballasts, reflectors and fixtures, florescent kits and many accessories you can buy online.
The Sun System HPS bulbs are an excellent choice for plant propagation. They come in a variety of sizes and create high quality, vigorous growth. We'll get started by taking a look at the 150 watt offering from Sun System.
Available Products by Sun System
The 150 watt HPS Plug and Play Grow Lamp
The Sun System 150 watt HPS bulb can propagate plants in a 2 sq ft area and is ideal for small growing spaces. The reflector eliminates the need for an external ballast, so you can plug in and use these horizontal lamps right out of the box. This unit is ideal for small growing areas. This product comes with a 7 ft grounded 120 volt power cord.
At the time of writing, this product has a solid 4.5 star rating on Amazon out of 605 customer reviews. A truly plug and play option that's great for those just getting into indoor growing, the Sun System 150 watt complete system simulates natural sunlight with a 16,000 lumen bulb.
QUICK FACTS
This lightweight complete grow light kit is perfect for greenhouse or hydroponic growing and can be used for a variety of herbs, veggies, or ornamental plants.
PROS
Simple all-in-one kit
Low price point 
Durable construction and metal hangers
Two year warranty on fixture and 1 year on included lamp
CONS
May require additional lighting, depending on your setup
Step up to the 315 listed below if you need to cover more than a 2 x 2 area.
The Flower Power 315 Watt Grow Light Fixture
Next on our list is the aptly named Flower Power 315 watt grow light. This is a fixture only and you'll need either a LEC or Ceramic Metal Halide (CMH) bulb.  This unit is ideal for propagating plants in a larger area. It features a highly efficient design which offers flexibility and durability, as well as the option to use a variety of bulbs! It's recommended though that you pair this fixture with an agriculturally engineered CDM-T 315 watt lamp.
The fixture has a 95% reflective textured aluminum insert for excellent output, uniformity and diffusion. This compact unit with low profile making it great for small spaces such as tents as well larger growing areas. The dual power inputs easily switch voltage from 120 to 240-volt power which is hardwired into the machine, so there's no need to worry about plugging in an adapter or buying new equipment when you move locations!
QUICK FACTS
Made of aluminum and ceramic construction, the fixture can be purchased alone or bundled with a 3100K lamp.
PROS
Switches from 120 to 240 power inputs
Highly efficient 60 Hz low frequency operation
Suitable for open rated fixture use 
CONS
At the time of writing, I can't find the warranty info?
If you want to daisy chain lights, you'll need to read about the next product on our list
The LEC 315 Watt Grow Light
The popular Sun System LEC 315 harnesses cutting edge Light Emitting Ceramic technology. This professional growing fixture has a 98% reflective German aluminum insert and 95% reflective textured corners for excellent output, uniformity and diffusion.
This professional growing fixture is a great choice for both hobbyists or large scale operations that require very high intensity lighting because you have the ability to connect up to 3 units in a 120 volt system. Growers on a 240 volt power supply can pair up to 5 of the LEC 314 units together. What's more? The LEC 315 comes at an unbeatable price!
This commercial grade grow light has been designed from start to finish by the professionals at Sun System to provide peak performance for indoor plants.
QUICK FACTS
Higher amounts of beneficial UV and far red spectrum lighting increase the lamps growth power to the plants.
PROS
98% reflective German aluminum hood provides higher efficiencies
3100K lamp included
Should cover a 4 x 4 area just fine!
CONS
This one's getting into the commercial price ranges and is more suited for professional growers
Only 41 reviews at the time of writing (averaging a rating of 4.5 though!)
The LEC 630 Watt Grow Light
Stepping up to a 630 watt system can allow for even better output thanks to the dual horizontal lamps that come with the LEC 630. Many serious hobbyist growers pair this kit with the Vivosun Mylar Hydroponic Grow Tent available on Amazon to create a 48″x48″x80″ growing environment.
QUICK FACTS
Comes with two 3100K lamps. The 630 watt kit by Sun System is built for professional hydroponic and greenhouse use.
PROS
20,000 hour lamps included
Suitable for open fixture use
CONS
None noted! (Other than the high price, which may be too steep for home growers)
The Sun System Hardcore 1,000 Watt Switchable Ballast – Supplies Single Ended or Double Ended Reflectors
Last on our list is this beast of a switchable ballast that offers superior cooling in a compact design. Living up to its namesake, the Sun System Hardcore 1,000 watt ballast is a rugged power supply that offers a 2-year warranty from Sun Systems. It's compatible with all the Sun Systems brand reflectors. It consumes 9.1 amps at 120 VAC and 4.5 amps in the 220-240 VAC configuration.
VIEW QUICK GROW FACTS
Great for supplying commercial system grow lights with consistently regulated power, this 1000 watt supply pairs perfectly with the HGC904904 air-cooled reflector or the HGC904425 single ended cooled MH/HPS reflector. By having an independent power supply and air cooled reflectors, this kit allows you to better control temperatures in a larger grow tent by using a high CFM fan and air ducting.
PROS
Works with any MH, CMH or HPS lighting up to 1,000 watts
Superior cooling capabilities
High-quality German built capacitor
CONS
Requires you purchase reflectors and bulbs separately
Takes up more space than the smaller grow tent kits listed above
Blake
Blake's been managing this website since 2016. He provides editorial review of all our content, publishes our newsletter and is the person to reach out to for advertising opportunities. Info@fertilizerforless.com