Catch and find a new home for them
Today, many conscious consumers are choosing a more humane way of handling pest control than to kill rodents with a traditional snap trap and bait. Plus, those snap traps are so tough to bait and set without hurting a finger! For those of us also concerned with living more sustainable lifestyles, this can often extend to the garden where 🐭 are also a problem. Fortunately many manufacturers have caught onto this customer feedback, and now sell what looks like a little mice cube to customers looking to better wildlife management solutions. In addition to repellents, you now have the option to buy a pack of these pet-safe cube products. If you don't mind using a catch trap instead of one of those snap traps that kill the rodent, this might be the best product you can buy.
These 'smart mouse trap' options differ from the old snap trap style designs from brands like Tomcat because they do not kill or cause permanent harm to the rodent during trapping. This allows you to bait, catch and then release from your mouse traps humanely into the wild. That's the story anyway, but there's some very important feedback we gathered from watching a few customer review videos. Follow us as we go through what we learned. You'll want to pay close attention to the pro tips in this section of the article to make sure you're actually using these mouse traps correctly.
If you have a problem in your home or apartment, you need to be looking for a quick solution. Sometimes that means finding out where you can quickly Amazon Buy your traps and get free shipping and fulfillment. Keep reading as we review the top choices for free shipping to your house through Prime.
Real Customer Product Feedback on Mouse Traps
Mice are prolific. The one you see could mean there are 12 more hiding out somewhere nearby, and 99 more on the way in a couple of months. If you've caught the problem early, it should be easy to catch and release them all.. But here's the main thing we learned watching a few helpful customer videos…According to our research, a lot of people aren't using these traps properly and it's causing the animals harm, in spite of the best of intentions.
A bit of instruction is needed. You have to realize that being caged and confined is stressful to animals just like it is to us. If you use these catch traps please, please please try to do the right thing! Set a timer in 1 hour increments so you can check the trap door often.
Check on your mouse traps frequently to see if they have caught any mice. Not only will you save the animal undue stress, but there are lots of reports on Amazon for nearly all of these products saying the mouse chewed through tough plastic to escape. If you don't give them the time to do this, it's not only more effective, but also more kind. Oh, and be sure to use both cheese and peanut butter for bait.
Our Pick – Top 5 Featured with Free Shipping
Now that you know how to use a smart mouse trap effectively, let's take a look at some detailed product research and info from the experts at PETA. To save you some time, we compiled a list of the top 5 selling humane mouse traps on Amazon below. We weigh the pros and cons of each option for you. Decide on the best application for your home or garden below. Let's get started:
First up on our list is the Amazon bestseller by Authenzo. It's super-easy to clean and has over 3,750 reviews with an average rating of 4.5 out of 5 stars at the time of writing. That's a very high rating for a product with so many purchases! It doesn't use any glue or poison of course, so this one's 100% safe for pets and children.
PROS:
Plastic easy-to-clean design that's reusable
Low price when you use free shipping from Amazon
WORKS! Check out the video proof at the product link
CONS:
Some reviewers say larger mice can't get in
Possibility that smaller mice may not trigger door
If you're worried about the cons we listed above, you might want to consider purchasing this next product in conjunction with the Authenzo. It's specifically for those fat, nasty rats invading your dog food.


Rated for everything from a mole to mice, rats, chipmunks and even squirrels! This is the one you need whether you're out on the farm or dealing with a big city rat fat on 🧀🍔🍕 from the dumpster. Ewwww! You'll pay a bit more, but surprisingly not too much for this rat Alcatraz. That 100% galvanized iron cage is tough as hell and built to last.
PROS:
Perfect for gardeners due to the rugged metal design
Adjustable sensitivity allows you to dial in and find your prey
Best option for the pests that sound like Godzilla in your kitchen
CONS:
At the time of writing, it's about $5 more than other options
Might be too large to close on baby mice


Third up to bat is a serious offering by the Kat Sense brand. It's advertised as a 100% pet and kid safe, 'peaceful solution to a pesky problem'. Another plastic, reusable no kill option you can get on Amazon, this product has a simple 4-step process to set the traps.
PROS:
807 ratings and 14 answered questions at the time of writing this article
Good option for the 'go all-in' on day one method we describe below
CONS:


I honestly don't know anything behind the name of this brand, but it sounds like a planet in a Disney Star Wars movie, and maybe that's the inspiration behind the tunnel that looks like it belongs on a Death Star. This one has a plastic design like many of the others, but has a large arched entrance that may or may not affect the rodent's decision on going in or not. It's apparently not a big deal to them though because out of the 114 reviews at the time of writing, 4.5 stars is the overall score. Plus, it turns out that this design seems to help the issues with mice escaping other plastic versions, so definitely check out the offering from Cadrim.
PROS:
Metal reinforcement to prevent issues reported in other plastic traps
Long-tailed mice are less likely to get their tail stuck in door
Convenient sizing can fit behind kitchen appliances
CONS:
Priced almost as high as similar products that are 100% metal
Reports that some smaller mice may not trigger trap


You're sure to capture something with this punny offering from this KidSafe Certified company. What's even better than the company's clever branding is the fact that they offer two sizes of this trap. You're sure to catch the little monster if you get both sizes and place them on the same night like we suggest below. While their product page on Amazon says you don't have to be an expert trapper to use this smart mouse trap, they went the extra mile for you with this item, and are including a free eBook on how to catch and release with each purchase. So, we should all be experts after we buy the Amazon offering from CaptSure.
PROS:
Two sizes in case you're dealing with both large and small rodents
Free eBook to make you a better trapper
4,100+ reviews on Amazon and an average of 4.5 stars at the time of writing
CONS:
Reports of animals chewing through the plastic overnight (read solution)
Reports of tails getting stuck in the door
Reports of trap not being triggered by smaller mice

If you'd also like to contribute to a worthy cause – 🐕 – with your purchase, while also getting a quality product, then listen up and pay attention to this next link! We're taking a break from all our shameless promotion of Amazon affiliate links all day 🤷‍♂️ to tell you about PETA's online store where they offer a highly-reviewed humane mouse trap option for sale. Check it out on their website. Please try it out if you can. This product seems to be very helpful and your purchase helps PETA provide needed services.
Trap Setting Tips and Feedback

Always Wear Gloves to Set a Mouse Trap
It should go without saying, but mice are extremely sensitive to smell. Just because they are raiding your kitchen where you spend a lot of time, doesn't mean they won't hesitate to grab a bit of food you just handled with your bare hands 12 minutes ago. Using gloves when you handle traps will keep this to a minimum, so that our furry friends run right up to the bait and quickly trigger the door on your mouse trap.
Avoid Using Too Much Bait
Depending on the design of your trap and the weight of the mouse, too much bait may weigh down the trigger mechanism too much, causing problems. Even if the bait is isolated from the mechanism like most of the products we listed above, it's always possible that you're going to have an escape artist, and in that case you're just feeding them! Yes, they do learn the art of escape! So, for the same reason you should use gloves, you should limit the amount of bait you use. Mice will smell even a small amount of cheese or peanut butter baits from far away. There's no need to lay out a 3 course meal to catch a rat 99% of the time.
Pick the Perfect Spot
Mice have poor vision and tend to stick to walls and covered spaces. If the issue is in your kitchen, place traps in a corner along the wall or cabinets. If you're trying to catch them outdoors, then along the side of a shed or detached garage near the problem area might be a good spot.
Go All-In and Set Multiple Traps
Many people think it's best to set a single trap and start out slow, even if they suspect multiple mice are in the area. This just gives them time to learn your tricks and be better prepared for the next night's mayhem. If you set out multiple traps of multiple sizes on the first night and go all-in, you're going to catch more mice by surprise and have a better shot at relocating all of them.
How and Where to Release
Peta suggests a release location 100 Yards or more away from your home
For many of us living in the city though, that's not very practical. Plus it would make you a pretty bad neighbor to say the least! Instead, you can opt to take a drive to the country and find a wooded area without a lot of nearby homes.
You should keep the cage covered with a cloth to keep light out and calm the animal during transportation to their new home. If driving out to the country isn't an option for you, local animal shelters and vets may be willing to humanely euthanize the animal for you.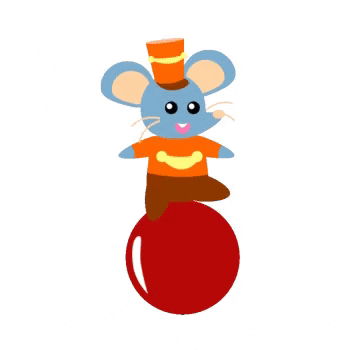 Important Mousetrap News: As we have documented above, many people are saying the traps 'don't work' because the animals are escaping out of desperation. This is a stressful situation for the animal and a completely futile effort on your part if the mouse desperately chews through thick plastic. These are only humane traps if you follow the directions. That's why you should:
Set a reminder to check these traps hourly.
Be sure to set them in an area where you will hear any signs of distress from the mouse.
That way, you can calm the animal and quickly take them to your chosen release location.
And now you're an informed customer who understands this item better and how to use it effectively. Please check your traps hourly. If you bait them right, it won't take long at all before you have a little friend ready to continue on living elsewhere! Here's our top picks for you one last time. We hope this guide was helpful!