Making sure that your home's fireplace is in top-notch condition isn't simply about keeping it well stocked with wood and clearing away the ashes. If you have an active fireplace in your house, you will need to maintain the fireplace and the chimney to ensure that you are warming your home safely and efficiently. This will also ensure that you are not heightening fire risk or potential damage to the rest of your home.
So, if you have just moved into a property with a fireplace you are eager to use, or you have just had one installed, here are some tips on maintaining an active fireplace.
It's Your Fireplace – Keep It Clean
The first step in keeping a fireplace safe and functional is to keep it clean. This will mean keeping it free from debris and making sure that it not only looks clean but is also regularly wiped over inside. Any ash and dirt around the fireplace will present a potential fire hazard; therefore, you will need to make sure that your firebox is clear by cleaning it out regularly.
If you are looking for an easier-to-care-for fireplace, check out specialist fireplace stores like stonewoods.co.uk for a few ideas.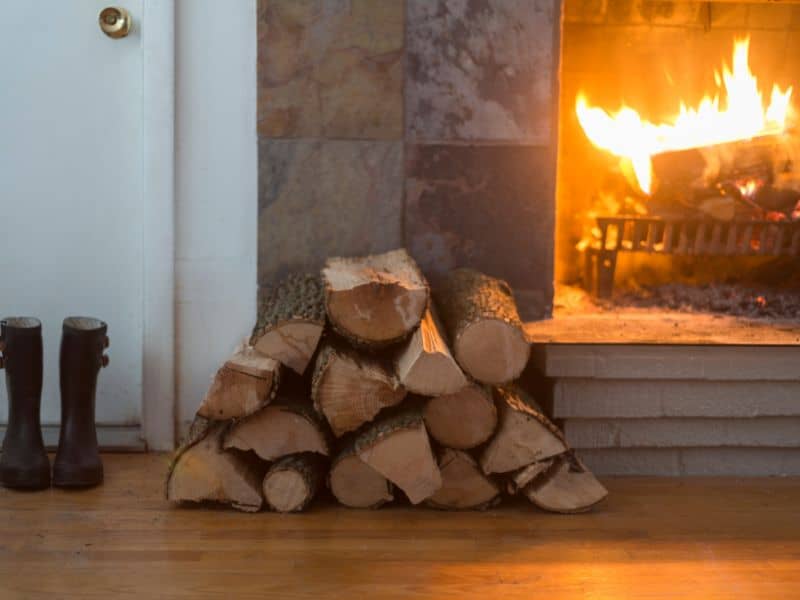 Call In A Chimney Sweep for Deep Cleaning
It may sound like something out of Mary Poppins, but when you have an active fireplace, you will need to call in a chimney sweep as part of its maintenance. These professionals will look for blockages by shining a torch up the chimney and using special tools to remove any potential issues if they see them.
As well as clearing away the soot that has built up, the professional chimney sweep can also check for structural problems with the bricks and mortar, so they are well worth calling in at least once a year to maintain your fireplace.
Fit Carbon Monoxide Detectors Throughout Your Home
Every home should have carbon monoxide detectors – especially properties with an active fireplace. In fact, carbon monoxide will be produced in greater quantity if your fire is not maintained correctly or the chimney is blocked.
Carbon monoxide is a colorless, odorless gas that is difficult to detect – but it can be deadly if not addressed. As such, be sure to fit a carbon monoxide detector around any fireplace, so you will be alerted if the gas is detected.
Look After The Surroundings During Burning
You will also need to ensure that the fireplace's surroundings are kept looking like new to keep the fire where it needs to be. If the surroundings are made of stone or marble, they are just as susceptible to dirt and grime as other materials in the home. You also need to seal the stone to ensure that it does not become damaged by the fire.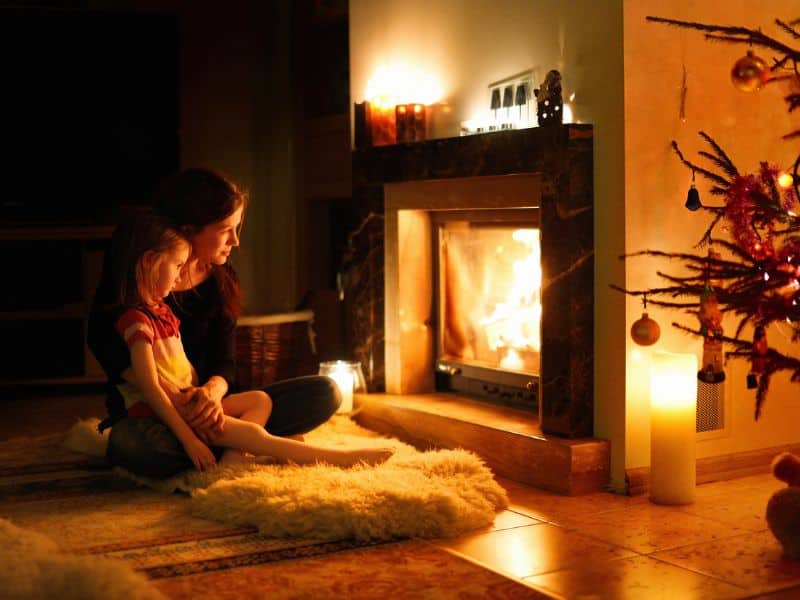 Only Burn Wood and Check Out Creosote Logs
Only burn wood in your fireplace, preferably dry logs. You can also periodically use those creosote logs often sold in the grocery store. Just follow the manufacturer's instructions for proper use. By reducing moisture content, you can also avoid tar building up in the flue and potentially causing problems. Dry logs also burn more efficiently, but you should never burn combustible materials like paper, painted wood, or plastic in your fireplace – all of these can release toxic fumes, which can harm you and cause issues with the flue.