Sealing Windows and Walls Against Further Intrusion
When it comes to organic ant control, there are a number of options available. If you live in an urban setting, where the ants may be coming from outside your home and into your kitchen via cracks in the foundation, one option is to use diatomaceous earth (DE) outdoors around entryways like doors and windows. DE will also kill other insects like spiders, slugs and millipedes because its tiny particles (diatomes) can pierce their exoskeletons and dehydrate them from within, so the ants die quickly without any toxic residue left behind!
However, this should be considered a temporary solution while you work to completely block off their ways of getting into the home. Gaps in your windows and doors can be filled in with silicon or caulking to prevent ants from coming inside, and this is also important for saving money on your electricity bills! If you constantly have ants entering around the same area, check for damaged caulk and repair it so they cannot get in anymore.
Granules for Outdoor Ant Control
For controlling ants and other insects all over the yard, many homeowners use a granulated product that can be spread throughout the lawn. There are organic options for this, and the one we found to have the most value is the Essentra brand available at Arbico Organics. Essentria G Granular Insecticide is a low-risk pesticide that uses essential oils to treat hard-to-control pests. These granules were formulated for outdoor use on turf, landscaped areas and around the perimeter of buildings. Essentria G is a suitable alternative to many chemical sprays, especially in and around sensitive facilities such as school grounds, apartments, government facilities, nurseries and gardens.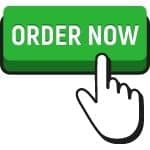 Safe Methods for Organic Ant Control in the Vegetable Garden
As we mentioned before, you don't want to use anything toxic around your vegetable garden, and even some of the organic pest control substances out there aren't ideal for use around food production. Ants are often attracted to aphids and other small insects in the vegetable garden, so you might want to try building a natural barrier as your first strategy to keep them out.
Use cinnamon sticks or cloves as barriers along your rows and across pathways where ants are entering the vegetable patch. This should encourage them to seek food elsewhere.
Place dabs of honey next to plants that have aphids on them – this will draw ants away from those plants and to the sweet treat instead, which buys you some time to get the aphids under control.
If you know where the ant colony is and it's far enough away from your plants, the best solution is to attack the source of the problem head-on.
Natural Ways to Destroy an Ant Nest
Boiling hot water poured into the ant hill has actually been found to be successful in killing the colony about 40% of the time. You can increase this success rate further by adding some cinnamon to the boiling water too. Ants that inhale the vapors of cinnamon oil will quickly suffocate and die. Be sure to use enough water to heat up the entire area deep into the soil, as many ant colonies can be 1-2 feet underground. Your goal is to use enough water to reach the queen deep below the surface of the earth and be rid of the nest once and for all.
We hope you found this info useful while you're on your mission to get rid of ants around your house or apartment. Check out the pest control section of our blog for more useful information on keeping bugs away from your home year-round.