If you live in Alabama, chances are you have at least some garden furniture. Right now, it's a little too hot to be outside all the time. But we are about to get into the fall months. That's when it's the perfect weather for enjoying a cold beer and cooking something amazing on the grill.
In about another month, you'll find me outside a lot more enjoying the garden areas around our home. But this just might be the last year our garden furniture gets used here. We're planning a possible move in a few months, and that's what inspired this post.
We have a heavy, and I do mean HEAVY, teak outdoor table that will need to be moved from our garden setting to the new home. We have not decided how we are going to handle the move yet, but I am almost certain we will be calling a local moving company to handle the heavy stuff.
Fortunately, I have a good friend in that business, so the plan is to work through his company at least for the moving portion. But packing is something we want to handle ourselves. So, I've started compiling some moving and storage tips. And when I ran across articles specifically speaking on garden furniture, I decided the topic deserved its own post here. So, without further delay, here's some practical tips for moving garden furniture to your new home:
General Concerns for any type of Move
Safety is always the #1 concern, whether you're a professional mover or just trying to DIY-it and save a few bucks. Lift properly and avoid advice from people like Peter Griffin at all times. Always wear close-toed or preferably safety-toe shoes. And don't ever be afraid to ask for help. Even relatively light items can be bulky or awkward causing you to trip or fall if you can't see what's in front of you. Safety has to be your top moving concern at all times!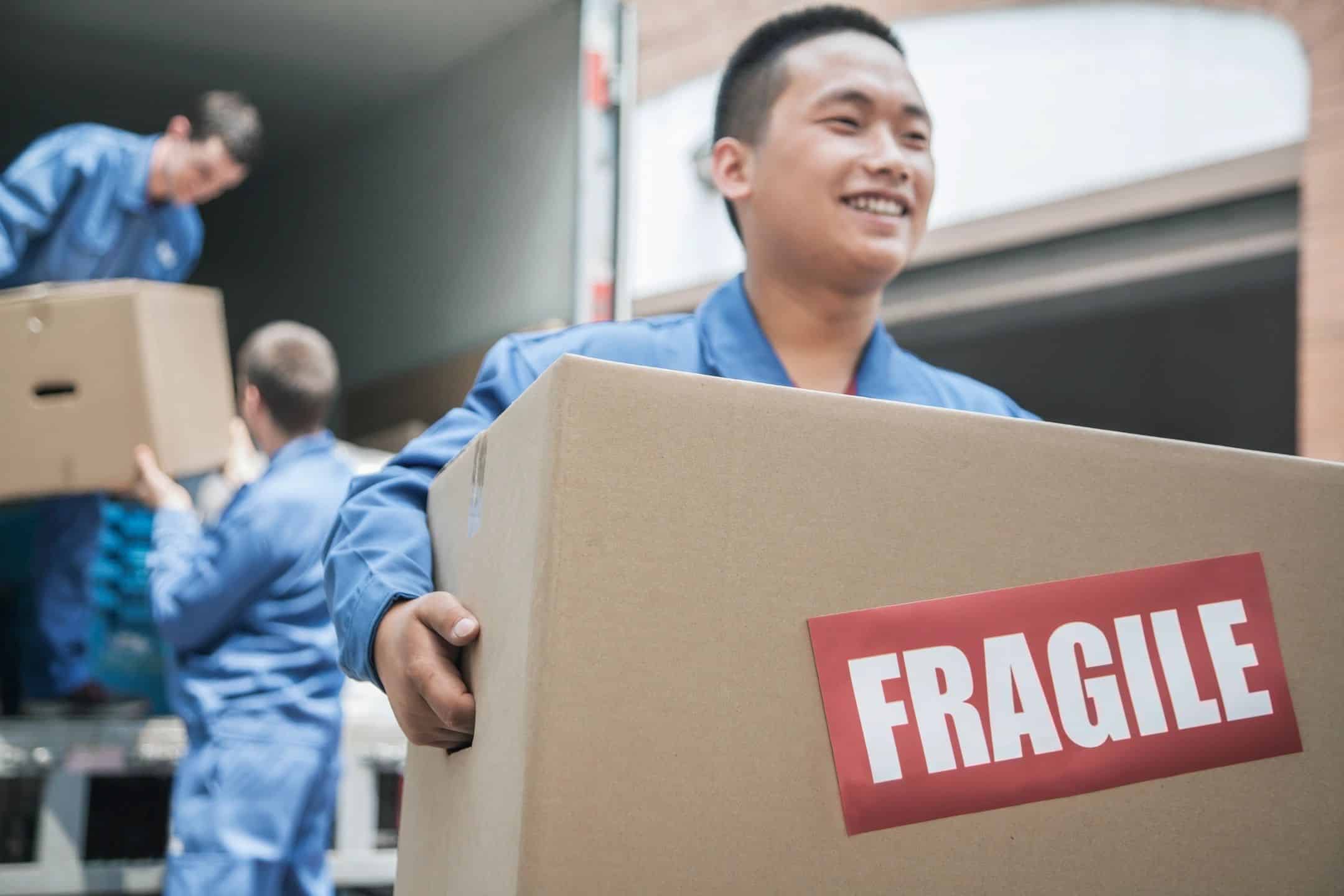 Preparing Garden Furniture for your Move
Step 1 is going to be cleaning. It's important that you don't bring dirt from the outdoors into the moving truck, because your movers will bring that dirt into your new home on their feet. Another reason you really must clean is unwanted "guests". Wasps, spiders, and other unwanted insects might be making their home somewhere on the underside of your patio table, and you really don't want those critters attacking you from the roll-up truck door at your new home! So be sure to clean up everything before you pack and load.
Step 2 will be to disassemble, pad, and wrap everything. Some furniture is bulky but easily taken apart. Find a secure way to store all the connecting hardware so that you can easily find it at the new location. Once you have that figured out, you can go ahead and take the larger items apart so they fit better in the truck. Place padding around each section and wrap it in plastic to secure the padding.
Steps 3 and 4 are basically load and unload. Being sure to follow basic safety concerns and lift everything properly. Once you reach your destination, you can reassemble everything and hopefully take a moment to relax in your new garden or patio area.
Tips for Moving Potted Plants
Moving can cause a lot of stress on your plants. It's especially harmful if you choose to move them in an open-bed truck without any wind protection. Secure delicate plants by packing them into boxes with a few small ventilation holes. Heavier or larger plants might need to be tied down. If that's the case, you should always secure them in the direction that the most branches are already growing towards. This will help prevent some of the root damage that might occur in transit. It's going to be a busy time, but try to remember to water them well within the first 24 hours at the new location. And of course, you need to find a location with similar exposure to sun and wind. That way, they won't get shocked by the sudden change in environmental conditions. If you follow these tips, they should all do pretty well.
That's about it for this topic. I hope your next move goes well, and that you found some useful tips here. Be sure to comment below: