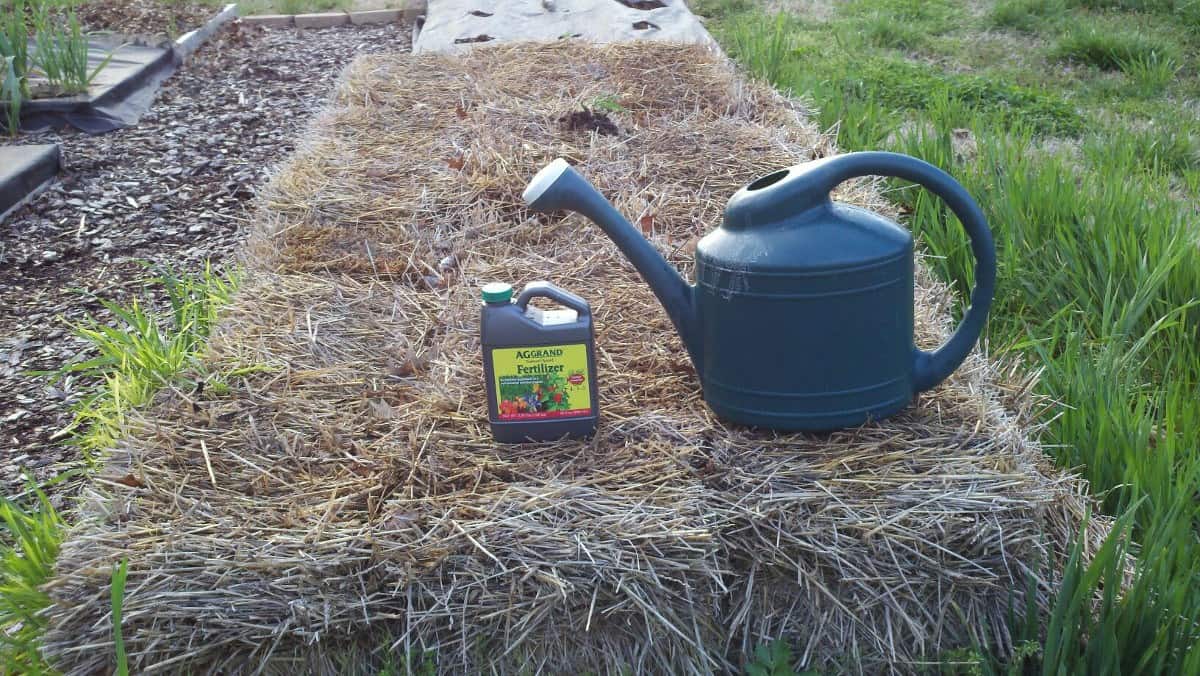 What Weeds? We Use Straw Bale Gardening
Another great thing about a straw bale garden is the lack of weeds. There are very little weeds since we used straw. Because the material is so loose, the ones that do come up are easy to pick out. No Hoeing, no weeding, just enjoy your vegetables! You can even get ready for growing season in advance by storing straw in your barn or storage shed so that they are ready to go immediately after the last frost.
See our first attempt at straw bale gardening! The video below covers the process we used to install straw bales.
We decided to try straw bale gardening because of the lack of good soil in our area. We also faced dry conditions in our area. So, the ability of a straw bale garden to hold water made this an excellent choice. We are glad because June of 2012 has been a record for heat and lack of rain fall. The best part is that these break down into garden soil for use next year. 
Straw versus Hay
Be sure to use Straw and not Hay. Hay contains too many weeds and seeds. Straw is the left over from the harvesting of wheat, oats, and other grain crops. Straw contains little or no weed seed.
Be sure to give your straw bales time to decompose. Accelerate the process by keeping them moist.
Keep your bales wet when decomposing. It's best to do this over the winter when there is more moisture.
Add Nitrogen to allow the carbon content to be "broken down". Neptune's Harvest is an excellent product for this!
Enjoy your own vegetable from your strawbale garden.
Break down the remains after the growing season. You can use this new soil in another garden spot next year!
Some content republished with permission from Lube-Direct.
Did you enjoy this info on straw bale gardening? Are you interested in more great information from Fertilizer for Less? Check out our News section. You will find growing guides for specific crops. We also have application guides to help your vegetables grow.