Become An AGGRAND Retailer:
Sell AGGRAND Products in Your Retail Setting. Take Advantage of Commercial Pricing for Your Farm.
Benefits:
(1) Buy AGGRAND Direct
(2) Great Wholesale Pricing
(3) See Excellent Profitability
(4) Enjoy Freight Discounts
(5) Optional Credit Line
(6) Toll-Free and Internet Order Processing is Available
(7) Outstanding Tech Support and Customer Care
(8) Sell Natural and Organic products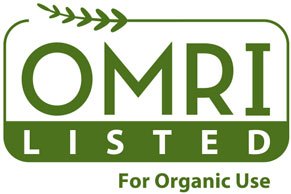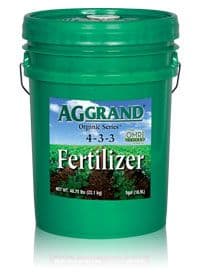 AGGRAND Retail Opportunity
AGGRAND Retail Accounts are businesses that buy AGGRAND at wholesale. Then they retail them to the public. Many folks just want to buy a few products from their local store. They don't want to order online. They might want to "Kick the tires" by reading the label on the product. So, this is a great opportunity for small businesses. We offer factory direct pricing and support for legitimate business owners. Sign up through the AMSOIL website. You will have access to both AGGRAND and AMSOIL wholesale pricing.
We focus our efforts on AGGRAND because we love the farming industry. However, AMSOIL is a great product as well. AMSOIL has a great product for tractors and farm equipment. You should consider stocking both products. We are here to help! Let us know if you have any questions we missed on this page. The AGGRAND Retail Opportunity is great for small business. Get started for as little as $15.
What Retail Settings Work Best?
Where can a customer purchase AGGRAND Products? Potential customers often search for AGGRAND Products they need through retail outlets. Retail outlets who sign up for AGGRAND Retail On-The-Shelf Accounts make the sale to these customers. So, lock in a very profitable AGGRAND product line today. Feed and Grain's, Co-Ops, Nursery Supply Stores, Online Retailers, and Hardware Stores are all great locations to stock AGGRAND products.
Because people are willing to pay more for premium products, this is a great product to stock at eye level. AMSOIL is widely known as the premier producer of synthetic lubricants. Likewise, AGGRAND is known for being cost efficient, and a quality organic product. With markup levels at 30-35%, store owners realize higher profits with AGGRAND products. It's an exciting product line to add to your inventory.
AGGRAND Advertising Support
AGGRAND/AMSOIL offers a Co-op Advertising Program for retail accounts. Co-op credits are earned with the amount of AMSOIL products purchased each year. Co-op credits can be redeemed for print and broadcast advertising featuring AMSOIL products. Or for AMSOIL literature and promotional material. For more information on the AMSOIL Co-op Program, consult the G-1071 Retail Co-op Credit Order Form. So, you won't find many products with this level of support. We're also available to help you at Fertilizer for Less. I love hearing from dealers. Reach out for help getting started today.
Full Line of Quality Products
Product diversity is important. A complete product line from AGGRAND ensures that your customers will find what they need. With everything from Liquid Lime to sprayer attachments and soil testing, AGGRAND makes products to satisfy nearly every need. In addition, AGGRAND has conducted extensive research into product application. We will provide you with excellent sales tools such as crop-specific application guides and testimonials. We're here to help you succeed. Reach out if you want more information on marketing AGGRAND. The USDA says organic farming has seen double digit gains in most years since 1990. Are you taking advantage of this trend? Let us help you reach more customers.
Contact Me For Immediate Assistance
Blake Akers – AGGRAND Dealer
205-636-8612
Retail Locations That Work Great
AGGRAND retail sales are recommended for, but not limited to, the following businesses:
Limited Availability = Competitive Advantage for Mom n' Pop
AGGRAND products are not available everywhere. It's sort of a selective club. AGGRAND is distributed by independent Dealers. You won't ever find us in giant retail chain stores. AGGRAND limits its sales to accounts with less than 12 outlets. We protect small stores from large competitors and predatory pricing. So, carrying AGGRAND might give store owners an edge over the competition, including the big-box retailers. It's an excellent product that deserves a premium spot on your shelves.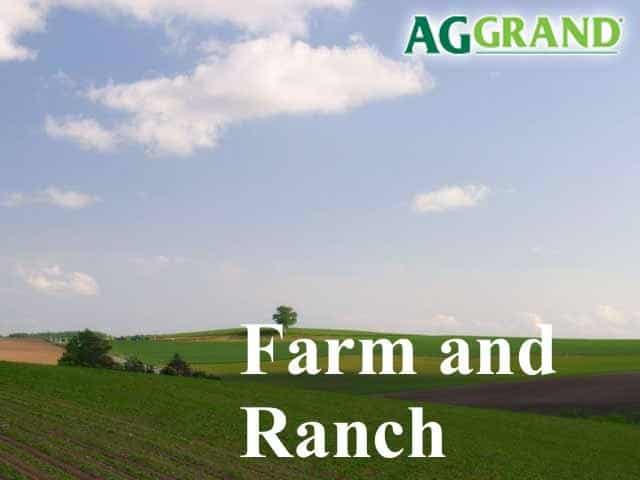 Like what you see? Please visit our Store! We have the entire AGGRAND line on our homepage. So, feel free to shop with us.
Also, we want you to share. If you have a dealer account, please use our content. You may share this page on your site. Just be sure to link back to us. That way, we get credit for the content. Take care of your customers, and the dealers on your team. Provide excellent customer service. AGGRAND is an excellent product. So, if you're promoting it be excellent too!