AGGRAND's OMRI Certified Organic Fertilizer
Presently Available Sizes of OMRI Certified Organic Fertilizer:
(1) 5-gallon pail (singles)
55-gallon drum (Great for converting to rain barrels!)
275-gallon totes for large farm's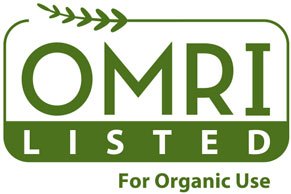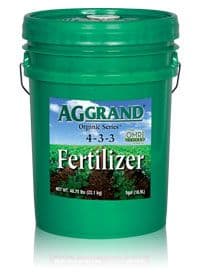 Proven Performance with Organic Certified Ingredients
AGGRAND Fertilizer Organic Series 4-3-3 (OSF) provides a multipurpose liquid formula. Our OMRI Certified Organic Fertilizer product promotes rapid growth and healthy root development. So, you will see greater stress tolerance for vegetables, nut trees, fruits, and other crops. AGGRAND's product is Listed by the Organic Materials Review Institute (OMRI). Therefore, it is suitable for use in organic food production. Organic is a growing trend in the US. The market has seen double digit growth for decades. Our Fertilizers increase microbial activity in the soil. So, it unlocks already available nutrients for your plants. It also helps limit erosion when combined with a good soil management plan. AGGRAND fertilizer provides ample nitrogen (N), phosphorus (P) and potassium (K) at a 4-3-3 ratio.
AGGRAND Fertilizer Organic Series 4-3-3 was developed as the alternative to AGGRAND Natural Fertilizer 4-3-3 (NOF). We formulated it specifically for farmers who must conform to NOP organic standards. Both products only contain natural ingredients. They are suitable for Regenerative Ag farms. It is great for farms that need to profit in year one. Start with annuals and AGGRAND for immediate gains. Then you can build perennial systems over time. It's a tough choice to bring in off-farm inputs. The cost and impact are something to consider. So, plan well if you make that choice. With AGGRAND, you can apply fertilizer through a foliar spray. Foliar feeding is 20x more efficient than applying fertilizer to the soil. Therefore, AGGRAND is the responsible choice for the Regen Ag farmer. Save money and reduce inputs with AGGRAND.
An All Natural Sea Kelp for Healthy Plants
AGGRAND Fertilizer uses kelp from the North Atlantic Ocean. It provides potassium for increased plant health and development. Kelp will also help increase resistance to periods of drought. Sea kelp is all natural. It provides many benefits to plants.
An Organic Nitrogen Source for Vigorous Growth
AGGRAND's new line of OMRI Certified Organic Fertilizer is made from menhaden fish. This provides a natural, environmentally friendly nutrient source. Menhaden fish emulsions are the main source of nitrogen. It works great on just about any plant! Try it yourself.
Organic Certification Program
AGGRAND Fertilizer is OMRI Listed. This standard of excellence is ideal for use by organic growers certified to National Organic Program (NOP) standards. We recommend that you check approval of inputs with your NOP-accredited certifying agent before use. AGGRAND Natural Kelp and Sulfate of Potash (NKP) also is a part of the our organic fertilizer series. It can provide improved results when used with AGGRAND Fertilizer in appropriate growing conditions. So, we're proud to offer a certified product that provides:
Great results on fruits, flowers, trees, row crops, and wildlife feed plots
Optimal results through foliar feeding
Stronger plants with better disease and stress resistance
A convenient liquid concentrate with easy to follow dilution instructions
Mix with other AGGRAND Organic Series products for specific applications
Excellent way to kick-off a regenerative agriculture system. Use it before the introduction of animals.
Increased soil biology over time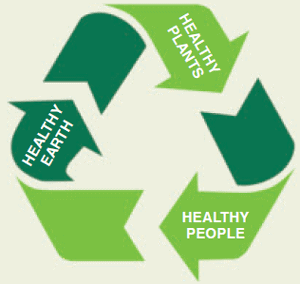 A Balanced Organic Formula
AGGRAND Fertilizer uses menhaden fish emulsion and kelp as the basis. Then there are other natural and organic ingredients added. It was formulated to deliver the best results. In fact, it outperforms other conventional fertilizers. Did you know that only 7-8% of total applied chemical fertilizer is available to your plants? Our natural ingredients are bioavailable. So, you have healthy plants at a lower cost. Here are a few of the premium additions. Your plants will thrive on:
Rock phosphate – A natural source of phosphorus, calcium, manganese and iron.
Sulfate of potash – Natural mineral recovered from the Great Salt Lake. It increases potassium levels
Wintergreen oil – An essential oil. It helps improve the scent of AGGRAND Fertilizer. Trust us, you need this!
Increase in Healthy Microbial Soil Activity
AGGRAND Fertilizer increases bacterial activity in your soil. This leads to stronger, healthier plants. Aerobic microorganisms such as bacteria, fungi and protozoa consume carbon sources. This will cause a process in the soil known as mineralization. It's an amazing process! It will produce plant-available nitrogen and phosphorus from inorganic mineral deposits. Unlock free fertilizer already present in the soil with AGGRAND! You will need less and less each year as you build soil. Doesn't that sound great?
The amount of bacterial activity in soil is tested by measuring carbon dioxide (CO2) levels. Greater levels indicate more bacterial activity. So, more potential nitrogen and phosphorus is generally available to plants in high carbon soil. Build up carbon with AGGRAND.
Chemical-based fertilizers have high nitrogen, phosphorus and potassium levels. However, plants cannot effectively access most of the inorganic nutrients. Only 7-8% of total applied fertilizer is used by the plants. Plus, chemical fertilizers tend to have heavy loads of salts which kill of soil biology. This begins a cycle of erosion. That cycle may require increased, expensive fertilizer inputs. Break the cycle of soil destruction. Switch to organic fertilizer today.
Research shows soil treated with AGGRAND Fertilizer has greater CO2 levels. This is in comparison to a leading chemical fertilizer. So, we know that AGGRAND delivers increased bacterial activity. We also know that makes for healthier plants. Chemicals may deliver short-term gains, but the long-term prognosis is not good for your farm! Adopt a winning long-term strategy. Switch to AGGRAND.
Applications of AGGRAND Organic Series Fertilizer
AGGRAND Fertilizer is highly recommended for, but not limited to, these crops:
AGGRAND State Registration List (52k PDF).
SDS:
Our AGGRAND Fertilizer Organic Series 216k PDF
AGGRAND Fertilizer Organic Series – Canada 90k PDF
Our AGGRAND Fertilizer 'Organic Series' Data Bulletin (295k PDF)
See the California Department of Food and Agriculture Certificate of Registration for Organic Input Materials (38k PDF)
Be Responsible and Switch to Organic
Have you heard of the dead zone in the Gulf of Mexico? It's the size of Connecticut! Farm fertilizer runoff and sewage find their way into the Mississippi River. Then it finds its way into the Gulf. There nitrogen and phosphorus contribute to marine life die-off. Currently, there are about 1.7 million tons of fertilizer residue deposited each year. This is a threat to marine fisheries and wildlife. So, why not make the responsible choice? Dead zones are reversible. Switching to organic fertilizer prevents damage to our waterways. Be a part of the solution while saving money. Fertilize with organics for $30 an acre. Changing over is right for the planet and your pocketbook. We can help you find an organic solution for your farm.
Want to Sell OMRI Certified Organic Fertilizer?
Do you like what you're reading? Want to get behind a great product? Would you like to do a small part and help clean up our waterways? Join a growing industry. Organic Farming has increased by double digits in most years! This trend goes back to 1990. Take advantage of this market. Join our growing team of retailers. We offer a premium product. It's well suited to feed and grain, hardware, or other retail locations. AGGRAND is a great option for your retail space. Our OMRI Certified Organic Fertilizer is a great fit. Try it!
Please visit our Store.
Want to add excellent content to your site? Feel free to reuse our content. Just be sure to link back to us.