AGGRAND Natural Fertilizer 4-3-3 by Fertilizer for Less
AGGRAND Liquid Fertilizers Available in These Sizes:
(1) 32-oz. bottle (singles)
(12) 32-oz.bottles (by the case)
(1) 2.5-gallon bottle (singles)
(2) 2.5-gallon bottles (twin-packs)
(1) 55-gallon drums
(1) 275-gallon bulk totes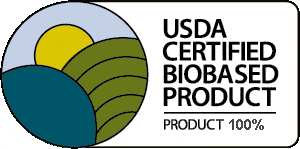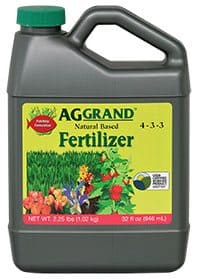 AGGRAND Natural Fertilizer – Detailed Description
AGGRAND Natural Fertilizer 4-3-3 (NOF) is a multipurpose liquid concentrate. It has been formulated to promote plant growth and root development. NOF also results in improved stress tolerance. It works great with fruits, flowers, vegetables, shrubs, row crops and trees. In addition, it boosts microbial activity in the soil. AGGRAND provides nitrogen (N), phosphorus (P) and potassium (K) in a ratio of 4-3-3.
These numbers are lower than most conventional fertilizer. However, that doesn't tell the whole story. You see, AGGRAND has nutrients in a more available form. Remember we said that absorption can be as low as 7% with chemical fertilizer? In a measure of nutrients that are actually available for use, N-P-K numbers don't really work. Inorganic minerals don't get absorbed. So, don't let the numbers fool you. AGGRAND Natural Based Fertilizers are great for farmers seeking a Natural Based Fertilizer. We can show scientifically proven results. We love AGGRAND! It's a great cost saver on the farm. Application is convenient. It also helps us address runoff issues. AGGRAND is a real winner for both farmers and the environment. Make the switch today.
All-Natural Sea Kelp
AGGRAND Natural Based Fertilizer uses kelp concentrate from the icy waters of the North Atlantic Ocean. Kelp accumulates high levels of potassium. It makes for a great supplement. When used as a fertilizer, it increases plant health by enhancing heat, drought and cold tolerance properties. So, it can help prevent or limit losses to extremes during the growing season.
Organic Nitrogen Source
Our nitrogen source is made from oceangoing menhaden fish that feed on mineral-rich plankton. Though not considered edible for humans, Native Americans have used menhaden for centuries as organic fertilizers. They called it "munna whaleaug," or "that which manures." Menhaden provides nitrogen, phosphorus, potassium, and essential micronutrients. Additionally, there are numerous vitamins and amino acids. Menhaden fish emulsions make up the main nitrogen source in AGGRAND Natural Based Fertilizer.
Multi-purpose – excellent results on flowers, fruits, vegetables, trees, crops and houseplants
Formulated for foliar feed or soil application
Promotes enhanced plant vigor. It also contributes to disease and stress resistance
Convenient liquid concentrate
Can be mixed with other AGGRAND products for easy application
Balanced Formula
While menhaden fish emulsions and kelp provide the basis for AGGRAND Natural Based Fertilizer, additional ingredients are added. These help to achieve a balanced analysis. Each of these three ingredients helps to round out the nutrient profile:
Sulfate of Potash – Extremely fine-grade natural mineral derived from the Great Salt Lake increases potassium levels
Bloodmeal – Boosts availability of nitrogen in slow-release form to provide this vital nutrient as the plant requires it
Natural Wintergreen Oil – Improves scent of AGGRAND Natural Based Fertilizer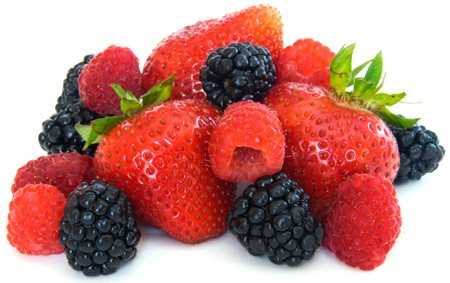 Increased Biological Activity for Healthy Plants
AGGRAND Natural Based Fertilizer boosts bacterial activity in soil. Because of this, you get stronger, healthier plants. Bacteria, protozoa, and fungi eat carbon sources. This is a process known as mineralization. Mineralization unlocks nitrogen and phosphorus. Therefore AGGRAND helps plants flourish. Why add chemicals, when you can unlock the nutrients already in the soil? It's more cost effective in the long run.
To check the levels of bacterial activity in soil, we measure the carbon dioxide (CO2) produced by mineralization. Higher levels indicate more activity, so more potential nutrients are available. Soil life is the key to healthy plants. In fact, one acre of heathy earthworms can make 700 lbs. of castings in a day! Imagine the fertility boost. You can unlock that productivity. Kick-start the soil food web. Add AGGRAND to your soil management system. Our lab results indicate increased carbon compared to land treated with chemical fertilizer. Carbon is a sign your soil is alive. Make living soil and attract more earthworms and other beneficial insects.
Chemical fertilizers can deliver high nitrogen, phosphorus and potassium levels, but plant-use efficiency is often low. Sometimes it is as low as 7%. Additionally, chemical options have lots of soluble salts. These salts are toxic to soil bacteria! Constant use of chemical fertilizers compacts the soil and creates nitrification conditions. Over time, this causes stress to plants. Research shows soil treated with AGGRAND Natural Based Fertilizer has increased CO2 levels. When compared to a leading chemical fertilizer, AGGRAND provides increased microbial activity and healthier plants (see graph).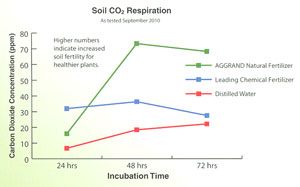 More Resources for Commercial Farmers
AGGRAND Natural Fertilizer 4-3-3 is backed by plenty of research and documentation. Commercial farms can request a soil analysis and get the exact application rates needed for a particular crop. Be warned. Your first year might require more fertilizer and more frequent application. The is because chemical fertilizers damage the soil and kill of healthy bacteria. There is too much salt in chemical fertilizers, and it may require soil rebuilding over time. Eventually you will establish healthy soil biology, and your need for AGGRAND will decrease.
More Resources for Landscapers
Our AGGRAND Natural Fertilizer 4-3-3 is a great resource for landscaping contractors and maintainers. Many consumers are looking for natural organic lawncare, and they're willing to pay a premium. So, why not upsell your clients on the value of an AGGRAND organically maintained lawn? There's also a hidden value and opportunity for your business. Over time, AGGRAND builds the soil. And you can expect to use less fertilizer as time passes and you'll still get great results. The cost savings potential is great. The value-add for your clients is obvious. So, add ADDRAND to your trucks and give your clients an organic lawn option.
More Resources for Growers
In addition to our great lineup of products, we also offer great advise! You can check out our news section. There, you will find growing guides for many crops. You will also find specific application instructions. We have application guides specific to most crops. Are you a seasoned hand? Are you more interested in saving money than reading a plant care guide? Then you should probably check out this page. You can setup a commercial account if your farm qualifies. Just follow the link that takes you to the AMSOIL registration page. The specific link text is "Open a New Commercial Account". If you have a for-profit farm, then you qualify for savings by opening an account. Sign up before you buy! We want to help you save. Let us know if you need assistance getting setup.
Visit our Store!